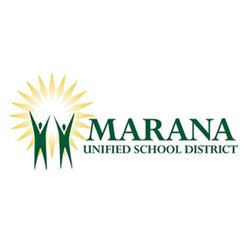 21-1429 Supplemental Track Coach
Tucson, AZ
21-1429 Supplemental Track Coach JobID: 3012

Position Type:
Athletics/Extracurricular Activities/High School Supplemental Coach


Date Posted:
12/16/2020


Location:
Marana High School




Additional Information:
POSITION SUMMARY
The high school assistant coach will work under the management of the head coach for their respective sport. Each coach must work within the framework of the Arizona Interscholastic Association (AIA) to provide leadership in the ongoing development and improvement of student athletes in their sport through coordinating, planning, evaluation, and implementation of programs. All coaches have the responsibility of carrying on their respective sport within the best interest of Marana Unified School District and its students within the bounds of the rules set forth by the AIA and the National Federation of State High School Associations (NFHS).
The coach must demonstrate and apply leadership, integrity, responsibility, self-control, and knowledge of rules and regulations at all times. It is necessary and important that the coach act in a responsible and professional manner. The coach must set a good example and provide a healthy lifestyle.

DUTIES & RESPONSIBILITIES:

Demonstrates a high level of dependability, organization, respect, integrity, and sportsmanship
Utilizes positive interpersonal relations and effective communication skills
Exhibits effective problem solving skills and judgment
Maintains inventory of all sporting equipment and supplies
Works with administrators, purchasing staff, and vendors to procure needed athletic equipment and supplies
Communicates expectations to team members and families at the beginning of each season. This communication includes information for practice schedules, athlete expectations, and playing time distribution.
Organizes and implements an efficient and effective try-out systems, practice plans, and game plans. This includes the organization of additional coaching staff members.
Surveys playing surfaces and environment to ensure player safety
Complies with district and school procedures
Applies knowledge of sport to develop players at all levels of ability
Hold athletes to high behavioral and academic expectations
Ensures sportsmanship is displayed by team members during practice, travel, and competition
Works to increase knowledge of sport and player development
Partners with parent groups to positively impact experience of players
Follows all procurement and fundraising rules and procedures
Encourages and supports skill development throughout the year
Proactively portrays a positive image of sports team in the community
Respects the integrity and judgment of sports officials. The head coach is responsible for all bench personnel by rule.
Fulfills responsibilities to provide health services and an environment free of safety hazards. Administer basic first aid and CPR in the event of a medical emergency.
Encourages the highest standards of conduct and scholastic achievement among all athletes.
Performs other duties as assigned



QUALIFICATIONS

Experience coaching assigned sport
Exceptional communication skills with students and parents, and the ability to work with people who have a variety of skills, backgrounds, and temperaments
Must possess a patient, positive and proactive attitude in dealing with students and parents
Successful completion of the online National Federation of State High School Associations (NFHS) Concussions in Sports
Current CPR/First Aid Certification


Seasonal position - $1000/Stipend


EQUAL EMPLOYMENT OPPORTUNITY

Discrimination against an otherwise qualified individual with a disability or any individual by reason of race, color, religion, sex, age, or national origin, is prohibited. Efforts will be made in recruitment and employment to ensure equal opportunity in employment for all qualified persons.





17013654