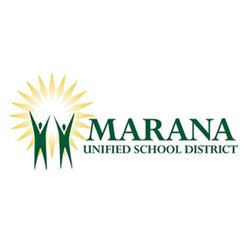 21-400W ELO Aide (West Elementary Schools)
Marana, AZ
21-400W ELO Aide (West Elementary Schools) JobID: 2718

Position Type:
Childcare/Preschool/ELO Aide


Date Posted:
6/1/2020


Location:
Extended Learning Opportunities




Additional Information:
POSITION SUMMARY
Assists with the day to day operation of assigned LEAP and/or ECE site by monitoring and caring for pre-school and/or other school age children.
Disclaimer: The following duties are not intended to serve as a comprehensive list of all duties performed by all employees in this classification, only a representative summary of primary duties and responsibilities. Incumbent(s) may not be required to perform all duties listed and may be required to perform additional position specific duties.

This position may be assigned to one of the following elementary school sites: Coyote Trail, Estes, Picture Rocks, Rattlesnake Ridge, Roadrunner or Twin Peaks.

PRIMARY DUTIES AND RESPONSIBILITIES

Assists supervision in organizing and leading games and activities for groups of children
Assists students with craft projects, computer skills learning and with other activities as assigned.
Assists with preparation and delivery of meals and snacks.
Attends staff meetings and developmental training programs.
Maintains a minimum of 18 hours of training per yer.
Assist with planning and implementing activities for the academic, social and cognitive enrichment of students of all ages and skill levels.
Assists with maintaining a safe, clean and positive environment.
Attends continuing educational programs as required.
Performs related duties as assigned.

KNOWLEDGE SKILLS AND ABILITIES

Demonstrated knowledge of accepted childcare methods and behavior management techniques and knowledge of relevant government regulations.
Skills in computer programs such as Microsoft Excel, Word and Outlook.
Ability to operate standard office and computer equipment.
Ability to communicate effectively verbally and in writing with children and adults.
Skills in leading activities and lessons.
Ability to apply common sense understanding to solve practical problems and deal with a variety of situation.
Ability to work cooperatively and courteously with staff, students, parents and community business members.
Perform all duties in accordance with Federal and State laws, district procedures and Board policies.

QUALIFICATIONS

At least 18 years of age
High School Diploma or equivalent
At least 6 months related experience or education working with preschool and/or school age children preferred
First Aid and CPR certification
Current DPS Clearance/DHS Clearance
Current TB Test and vaccinations as required by DHS upon hire
Any equivalent combination of training, education and experience that meets minimum requirements

PHYSICAL DEMANDS
The physical demands described here are representative of those that must be met by an employee to successfully perform the essential functions of the job. Reasonable accommodations may be made to enable individuals with disabilities to perform the essential functions.

While performing the duties of this job, the employee is required to reach with hands and arms. The employee is frequently required to sit, stand, walk, stoop and bend. The employee may be required to move ten pounds and could occasionally lift or move up to 40 pounds.

WORK ENVIRONMENT
Indoor classroom environment, and outdoors in all types of weather conditions. The noise level in the work environment is generally moderate and may become excessively noisy at times. Will have substantial contact with staff, parents, students and the public.

*****Internal candidates must submit a request for transfer form signed by your site administrator within 5 working days of the posting date. ******

$12.23/hour (ASRS Retirees will have a lower hourly rate due to the Alternate Contribution Rate)

9 Month position - hours vary - afterschool program


EQUAL EMPLOYMENT OPPORTUNITY

Discrimination against an otherwise qualified individual with a disability or any individual by reason of race, color, religion, sex, age, or national origin, is prohibited. Efforts will be made in recruitment and employment to ensure equal opportunity in employment for all qualified persons.




61446558