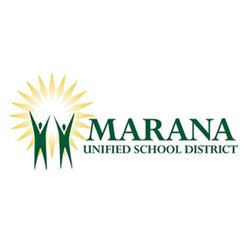 21-402 Bus Attendant
Marana, AZ
21-402 Bus Attendant JobID: 2671

Position Type:
Transportation/Bus Attendant


Date Posted:
5/20/2020


Location:
Transportation




Additional Information:
POSITION SUMMARY
Provides direction and assistance to passengers who board, ride and exit district school buses to/from school and other school related events (field trips, athletic events, etc.); secures passengers as requested by the individual education plan using appropriate equipment, e.g., wheelchair tie-downs, harnesses, etc.

Disclaimer: The following duties are not intended to serve as a comprehensive list of all duties performed by all employees in this classification, only a representative summary of primary duties and responsibilities. Incumbent(s) may not be required to perform all duties listed and may be required to perform additional position specific duties.

PRIMARY DUTIES AND RESPONSIBILITIES

Assists passengers entering and exiting school buses; helps passengers navigate bus stairs.
Assists passengers with special needs; fastening harnesses, seat belts, tie downs and car seats as needed.
Operates various types of mechanical lift mechanisms for loading and unloading of wheel chairs. Maneuvers wheel chairs onto buses, up ramps and over curbs.
Assists with maintaining cleanliness of bus.
Ensures that students are delivered to proper drop-off points. Determines that students are met by designated parent or guardian if required.
Demonstrates and explains emergency evacuation procedures to passengers in accordance with Transportation Safety Training.
Communicates with dispatcher via two way radio as required.
Communicates with teachers, principal, monitors and other officials as needed.
Helps maintain order and discipline of students and other passengers on bus per prescribed policies, prepares conduct reports as needed.
Complete required paperwork
Performs other duties as assigned.

KNOWLEDGE SKILLS AND ABILITIES

Ability to use two-way communication equipment.
Ability to communicate effectively verbally and in writing.
Knowledge of behavioral management techniques to direct children.
Ability to apply common sense understanding to solve practical problems and deal with a variety of situations.
Ability to work cooperatively and courteously with staff, students, parents and community members.
Perform all duties in accordance with Federal and State laws, district procedures and Board policies.
Ability to handle confrontation and conflict without an emotional response.
Performs job duties with minimal supervision.

QUALIFICATIONS

High School Diploma or equivalent
Possess or be able to obtain CPR and 1st Aid Certification
Must be able to pass a physical agility test based upon DPS Minimum Standards for School Bus Drivers
Previous experience working with children is desirable
Any equivalent combination of training, education and experience that meets minimum requirements

PHYSICAL DEMANDS
The physical demands described here are representative of those that must be met by an employee to successfully perform the essential functions of the job. Reasonable accommodations may be made to enable individuals with disabilities to perform the essential functions.

While performing the duties of this job, the employee is required to reach with hands and arms. The employee is frequently required to climb, sit, stand, bend, stoop and walk. There are situations where the employee may be required to move about a moving bus. The employee may be required to lift up to 75 pounds.

WORK ENVIRONMENT
Outdoors, with exposure to all weather conditions and temperatures; exposure to all types of traffic conditions while riding a bus or other vehicle; exposure to noise, dust, gas and fumes. Contact with staff, students and public.

$12.23/hour (ASRS Retirees will have a lower hourly rate due to the Alternate Contribution Rate)

9 month position - 35 hours/week



EQUAL EMPLOYMENT OPPORTUNITY

Discrimination against an otherwise qualified individual with a disability or any individual by reason of race, color, religion, sex, age, or national origin, is prohibited. Efforts will be made in recruitment and employment to ensure equal opportunity in employment for all qualified persons.





58531769