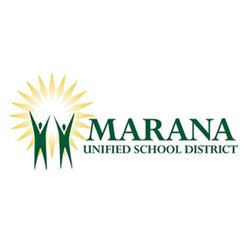 21-403 Bus Driver
Marana, AZ
21-403 Bus Driver JobID: 2672

Position Type:
Transportation/Bus Driver


Date Posted:
5/20/2020


Location:
Transportation




Additional Information:
POSITION SUMMARY
Ensures students and other official passengers are transported safely and efficiently to and from school and other school related events (field trips, athletic events, etc.).

Disclaimer: The following duties are not intended to serve as a comprehensive list of all duties performed by all employees in this classification, only a representative summary of primary duties and responsibilities. Incumbent(s) may not be required to perform all duties listed and may be required to perform additional position specific duties.

PRIMARY DUTIES AND RESPONSIBILITIES

Provides a high level of customer service to students, parents, and other district staff members
Transports passengers (students, teachers, parents, etc.) to and from school and other district sanctioned events; ensures the safety and welfare of passengers.
Ensures that students are delivered to proper drop-off points and are met by designated parent or guardian if required.
Maintains order and discipline of students and other passengers according to regulations and policies. Files timely and accurate discipline referrals.
Demonstrates and explains emergency evacuation procedures to passengers in accordance with Department of Public Safety Minimum Standards for School Buses and School Bus Drivers.
Conducts all required inspections of the vehicle. Submits a work order for any deficiencies. Cleans and fuels bus.
Obeys all traffic regulations and laws; ensures all DPS Minimum Standards are applied.
Transports passengers according to official route directions. Requests updates to route sheets as needed.
Prepares and submits reports and other information as required, accurately and in a timely manner.
Operates wheelchair lift, and loads and unloads and safely secures passengers confined to wheelchairs, when applicable.
Performs additional responsibilities and procedures as listed in the Transportation Handbook.
Performs related duties as assigned

KNOWLEDGE SKILLS AND ABILITIES

Ability to operate a standard or automatic transmission motor vehicle and foot controls with two feet simultaneously.
Ability to use two-way communication equipment.
Ability to communicate effectively verbally and in writing.
Ability to apply common sense understanding to solve practical problems and deal with a variety of situations.
Ability to work cooperatively and courteously with staff, students, parents and community members.
Knowledge of applicable Federal and State laws, district procedures and Board policies.
Ability to handle confrontation and conflict without an emotional response.

QUALIFICATIONS

High School Diploma or equivalent
2 years previous driving experience
CPR and First Aid Certification
Arizona Class B Drivers License with air brake, passenger and school bus endorsements
Arizona School Bus Driver Certification
Any equivalent combination of training, education and experience that meets minimum requirements

PHYSICAL DEMANDS
The physical demands described here are representative of those that must be met by an employee to successfully perform the essential functions of the job. Reasonable accommodations may be made to enable individuals with disabilities to perform the essential functions.

While performing the duties of this job, the employee is required to reach with hands and arms. The employee is frequently required to climb, sit, stand, bend, walk and operate foot controls simultaneously. The employee may be required to lift up to 80 pounds.

WORK ENVIRONMENT
Indoors and outdoors, with exposure to all weather conditions and temperatures. Exposure to all types of traffic conditions. Exposure to noise, dust, gas and fumes. The noise level in the work environment is generally moderate and may become excessively noisy at times. Contact with employees, students and public.

$12.15/hour during training. After completion of training increase to $14.23/hour (ASRS Retirees will have a lower hourly rate due to the Alternate Contribution Rate)

9 month position - 35 hours/week



EQUAL EMPLOYMENT OPPORTUNITY

Discrimination against an otherwise qualified individual with a disability or any individual by reason of race, color, religion, sex, age, or national origin, is prohibited. Efforts will be made in recruitment and employment to ensure equal opportunity in employment for all qualified persons.




58532238