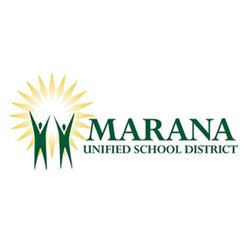 21-669 Food Service Lead (Tortolita Middle School)
Marana, AZ
21-669 Food Service Lead (Tortolita Middle School) JobID: 3084

Position Type:
Food Service/Food Service Lead Worker


Date Posted:
2/17/2021


Location:
Food Service




Additional Information:
POSITION SUMMARY
Prepares appropriate food quantities to meet menu needs and requirements while maintaining high quality standards in accordance with approved production, nutritional, sanitation and safety practices. Directs the work of junior food service cafeteria workers.

Disclaimer: The following duties are not intended to serve as a comprehensive list of all duties performed by all employees in this classification, only a representative summary of primary duties and responsibilities. Incumbent(s) may not be required to perform all duties listed and may be required to perform additional position specific duties.

PRIMARY DUTIES AND RESPONSIBILITIES

Prepares work assignments for assigned food service staff.
Maintains the highest standards of safety and cleanliness in the kitchen, complying with all governmental rules and regulations, and district policies and procedures.
Trains staff members in all areas of food service operations, including safety, sanitation, handling of cash, and government and district rules, regulations and policies.
Assists in maintaining all relevant food service records per federal guidelines and department policy.
Prepares all relevant reports as required.
Ensures food quality standards are met using safe food handling practices as required.
Assists in the daily clean up and maintenance of the kitchen, service and eating areas, including food preparation equipment.
Assists management in the development and implementation of departmental goals, activities, site initiatives and new ideas for food items, styles and presentations.
Assists in resolving issues related to food service operations, responding to complaints and suggestions.
Responds to all related emergency situations per established guidelines.
Communicates with manager regarding all food service operations.

Prepares meals per approved recipes, pre-established menus and supervisory instruction, ensuring quality standards are followed.
Sets up food service areas ensuring food is kept and served at proper temperatures.
Assists with special events as needed.

Assists in maintaining production, inventory, food usage and daily participation control records.
May perform food cashier duties.
Assists management with ordering food and supplies to include storage and disposal of unused foods.

Assists with training of new staff as needed.
Performs related duties as assigned.



KNOWLEDGE SKILLS AND ABILITIES

Demonstrate strong knowledge of rules and standards of cleanliness, health and safety.
Ability to operate kitchen equipment including ovens, stoves, fryers, grills, and cleaning equipment.
Ability to communicate effectively verbally and in writing.
Ability to perform basic reading and math skills.
Ability to apply common sense understanding to solve practical problems and deal with a variety of situations.
Ability to work cooperatively and courteously with staff, students, parents and community members.
Perform all duties in accordance with Federal and State laws, district procedures and Board policies.
Ability to handle confrontation and conflict without an emotional response.



QUALIFICATIONS

High School Diploma or equivalent
1 year previous restaurant or food service experience
Become Nationally Certificated with SNA within one year of hire and maintain certification
Any equivalent combination of training, education and experience that meets minimum requirements



PHYSICAL DEMANDS
The physical demands described here are representative of those that must be met by an employee to successfully perform the essential functions of the job. Reasonable accommodations may be made to enable individuals with disabilities to perform the essential functions.

While performing the duties of this job, the employee is required to reach with hands and arms. The employee is frequently required to stand, sit, walk, stoop, bend and climb. The employee may be required to regularly lift or move up to fifty pounds.

WORK ENVIRONMENT
Indoor kitchen environment with exposure to heat, and outdoor service areas in all kinds of weather conditions and temperatures. The noise level in the work environment is generally quiet to moderate and may become excessively noisy at times. Will have contact with employees, external agencies and the public.

*****Internal candidates must submit a request for transfer form signed by your site administrator within 5 working days of the posting date. ******

$12.60/hour (ASRS Retirees will have a lower hourly rate due to the Alternate Contribution Rate)

9 Month position - 6.5 hours/day

EQUAL EMPLOYMENT OPPORTUNITY
Discrimination against an otherwise qualified individual with a disability or any individual by reason of race, color, religion, sex, age, or national origin, is prohibited. Efforts will be made in recruitment and employment to ensure equal opportunity in employment for all qualified persons.






17013710