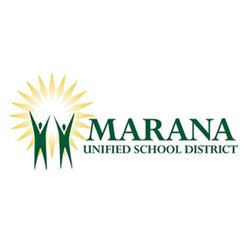 21-711 Building Maintenance Worker
Sorry, this job has expired.
Marana, AZ
21-711 Building Maintenance Worker JobID: 3390

Position Type:
Facilities Maintenance/Building Maintenance Worker


Date Posted:
5/7/2021


Location:
Facilities Management




Additional Information:
POSITION SUMMARY
Under general supervision of the principal or associate principal, performs inspection and maintenance duties of limited scope at the sub-journeyman level. Duties include minor repair and maintenance in such areas as plumbing, electrical, mechanical, painting, carpentry, floor covering and grounds and outdoor surface maintenance.

Disclaimer: The following duties are not intended to serve as a comprehensive list of all duties performed by all employees in this classification, only a representative summary of primary duties and responsibilities. Incumbent(s) may not be required to perform all duties listed and may be required to perform additional position specific duties.

PRIMARY DUTIES AND RESPONSIBILITIES

Maintains and makes minor repairs to mechanical systems.
Maintains and repairs plumbing systems by replacing faucets, traps, valves.
Moves, transports, assembles and arranges classroom furniture and supplies.
Services and makes minor repairs to kitchen equipment.
Troubleshoots and repairs basic electrical problems.
Performs site specific periodical preventive maintenance, and periodical inspections and repairs of play areas and sports facilities (e.g. basketball courts, baseball fields, chain bridges, slides and swings, etc.).
Makes repairs to walls, ceilings, floors, windows, window frames and performs other cosmetic or carpentry related duties. Is available to respond to acts of vandalism or other school facility emergencies.
Cleans school buildings and grounds (may include bodily fluids, etc), performs grounds maintenance on school tracks and fields, mows lawns, trims trees and bushes, rakes and cleans gravel.
May assist with the set up of indoor and outdoor special events as assigned.
Safely operates and maintains and/or repairs hand and power tools.
Performs minor repairs to fans and hot water heaters.
Performs minor roof maintenance and repair.
Collaborates with supervision regarding repair methods and cost estimates.
Performs lunch room duties.
Performs crossing guard duties.
Provides a high level of customer service.
Performs related duties as assigned.


KNOWLEDGE SKILLS AND ABILITIES

Basic knowledge of grounds and building maintenance practices.
Knowledge of the operation of a variety of tools and maintenance equipment.
Ability to communicate effectively verbally.
Ability to follow oral and written instructions.
Ability to apply common sense understanding to solve practical problems and deal with a variety of situations.
Ability to work cooperatively and courteously with staff, students and parents.
Perform all duties in accordance with Federal and State laws, district procedures and Board policies.


QUALIFICATIONS

High School Diploma or equivalent
1 year of general building and ground maintenance experience
Any equivalent combination of training, education and experience that meets minimum requirements


NOTE: It should be noted that this position perform only minor maintenance and repairs to the extent that only basic knowledge and skills are required. There is no test required, no apprenticeship served, and only a minimum of one year experience is required to qualify. In some cases, the knowledge and ability to adequately utilize a computer to research or order parts or even initiate a work order doesnt exist. The building maintenance worker may spend countless man-hours moving classroom furniture, hanging pictures, cleaning bio hazards, painting, assisting in traffic control or performing cafeteria duties.

PHYSICAL DEMANDS
The physical demands described here are representative of those that must be met by an employee to successfully perform the essential functions of the job. Reasonable accommodations may be made to enable individuals with disabilities to perform the essential functions.

While performing the duties of this job, the employee is required to reach with hands and arms. The employee is frequently required to climb, sit, stand, bend, stoop and walk. The employee may be required to lift up to 75 pounds.

WORK ENVIRONMENT
This position normally works indoors and outdoors in all weather conditions. The noise level in the work environment is generally moderate and may become excessively noisy at times. Will have contact with students, staff, parents and the public.

*****Internal candidates must submit a request for transfer form signed by your site administrator within 5 working days of the posting date. ******

$15.37/hour (ASRS Retirees will have a lower hourly rate due to the Alternate Contribution Rate)

12 Month position - 8 hours/day



EQUAL EMPLOYMENT OPPORTUNITY

Discrimination against an otherwise qualified individual with a disability or any individual by reason of race, color, religion, sex, age, or national origin, is prohibited. Efforts will be made in recruitment and employment to ensure equal opportunity in employment for all qualified persons.





53441801