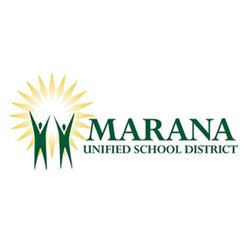 22-407 Crossing Guard
Tucson, AZ
22-407 Crossing Guard JobID: 3308

Position Type:
Support Staff/Crossing Guard


Date Posted:
4/15/2021


Location:
Butterfield Elementary


Date Available:
08/02/2021




Additional Information:
FOR 2021-2022 SCHOOL YEAR

POSITION SUMMARY
Under general supervision, ensures traffic is safely stopped and then escorts students across streets and roads for safe passage to the other side.

Disclaimer: The following duties are not intended to serve as a comprehensive list of all duties performed by all employees in this classification, only a representative summary of primary duties and responsibilities. Incumbent(s) may not be required to perform all duties listed and may be required to perform additional position specific duties.

PRIMARY DUTIES AND RESPONSIBILITIES

Uses provided STOP sign to halt oncoming traffic when safe to do so, and then assists students crossing streets to/from school at assigned intersections and crosswalks.
Ensures students wait at curbside until it is safe to cross street.
Remains alert to all possible traffic and pedestrian hazards.
May communicate with law enforcement regarding violations.
Provides verbal instruction to students regarding safety and warns of any dangers.
Assists children who are lost, injured or in need of any other assistance.
Performs related duties as assigned.

KNOWLEDGE SKILLS AND ABILITIES

Ability to communicate clearly and assertively (when needed).
Ability to interact positively with students and motorists.
Knowledge of AZs laws regarding pedestrian crosswalks, right of way and pedestrian safety.
Ability to apply common sense understanding to solve practical problems and deal with a variety of situations.
Ability to work safely, cooperatively and courteously with staff, students, parents and community members.
Knowledge of applicable Federal and State laws, district procedures and Board policies.
Ability to handle confrontation and conflict without an emotional response.

QUALIFICATIONS

High School Diploma or equivalent
Arizona Drivers License
Any equivalent combination of training, education and experience that meets minimum requirements

PHYSICAL DEMANDS
The physical demands described here are representative of those that must be met by an employee to successfully perform the essential functions of the job. Reasonable accommodations may be made to enable individuals with disabilities to perform the essential functions.

While performing the duties of this job, the employee is required to use hands and arms. The employee requires good eyesight (correctable) and is constantly required to stand and walk. The employee may be required to lift up to 40 pounds.

WORK ENVIRONMENT
Work is outdoors, with exposure to all weather conditions and temperatures. Exposure to noise, dust, gas and fumes. The noise level in the work environment is generally moderate and may become excessively noisy at times. Contact with employees, students and public.

*****Internal candidates must submit a request for transfer form signed by your site administrator within 5 working days of the posting date. ******

$12.23/hour (ASRS Retirees will have a lower hourly rate due to the Alternate Contribution Rate)

9 Month position - 3 hours/day



EQUAL EMPLOYMENT OPPORTUNITY

Discrimination against an otherwise qualified individual with a disability or any individual by reason of race, color, religion, sex, age, or national origin, is prohibited. Efforts will be made in recruitment and employment to ensure equal opportunity in employment for all qualified persons.




40610999