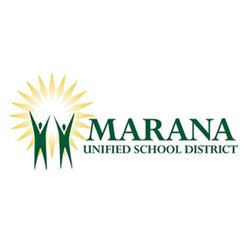 22-412 Hall Monitor
Tucson, AZ
22-412 Hall Monitor JobID: 3310

Position Type:
Support Staff/Hall Monitor


Date Posted:
4/15/2021


Location:
Tortolita Middle School


Date Available:
08/02/2021




Additional Information:
FOR 2021-2022 SCHOOL YEAR
POSITION SUMMARY
Monitors students activities and behavior in school facilities and on school grounds to enhance order and safety at the site.
Disclaimer: The following duties are not intended to serve as a comprehensive list of all duties performed by all employees in this classification, only a representative summary of primary duties and responsibilities. Incumbent(s) may not be required to perform all duties listed and may be required to perform additional position specific duties.

PRIMARY DUTIES AND RESPONSIBILITIES

Monitors student actions and behavior during breaks, lunch periods, during class time and to/from buses.
Provides adult presence on campus.
Escorts students to and from classrooms during class sessions.
Patrols school grounds and school perimeter to ensure students are in class as scheduled.
Intervenes in student conflicts and takes appropriate action to diffuse hostilities when required.
Interacts with students, teachers and safety officers as needed to resolve issues as they arise.
Prepares reports on incidents that occur as required.
Assists in keeping facility clean by picking up trash or refuse, cleaning up spills, erasing graffiti, etc.
May run errands for school administrators as directed.
Assists during lockdowns and emergencies (medical, fire, etc.)
Monitors after school clean up/garbage pickup and security (locking gates, etc.).
May assist with sporting events during and after school.
May assist with student detention activities.
May assist with parking lot duties, permits, etc.
Performs related duties as assigned.

KNOWLEDGE SKILLS AND ABILITIES

Ability to communicate effectively verbally and in writing.
Knowledge of lockdowns and fire procedures.
Knowledge of accepted behavioral management methods used to supervise school age children.
Knowledge of substance abuse detection methods.
Knowledge of custodial methods and equipment.
Ability to apply common sense understanding to solve practical problems and deal with a variety of situations.
Ability to work cooperatively and courteously with staff, students, parents and community members.
Perform all duties in accordance with Federal and State laws, district procedures and Board policies.
Ability to handle confrontation and conflict without an emotional response.

QUALIFICATIONS

High School Diploma or equivalent
1 year previous experience working with children
AZ Drivers License
Any equivalent combination of training, education and experience that meets minimum requirements

PHYSICAL DEMANDS
The physical demands described here are representative of those that must be met by an employee to successfully perform the essential functions of the job. Reasonable accommodations may be made to enable individuals with disabilities to perform the essential functions.

While performing the duties of this job, the employee is required to reach with hands and arms. The employee is frequently required to stand and walk. The employee may be required to move ten pounds and could occasionally lift or move up to forty pounds.

WORK ENVIRONMENT
Indoors, and outdoor environment in all types of weather. The noise level in the work environment is generally moderate and may become excessively noisy at times. Will have contact with staff and the public.

*****Internal candidates must submit a request for transfer form signed by your site administrator within 5 working days of the posting date. ******

$12.23/hour (ASRS Retirees will have a lower hourly rate due to the Alternate Contribution Rate)

9 Month position - 7.5 hours/day



EQUAL EMPLOYMENT OPPORTUNITY

Discrimination against an otherwise qualified individual with a disability or any individual by reason of race, color, religion, sex, age, or national origin, is prohibited. Efforts will be made in recruitment and employment to ensure equal opportunity in employment for all qualified persons.




41136176