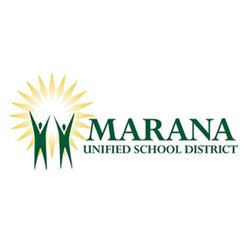 22-423 Meals / Benefits Clerk
Marana, AZ
22-423 Meals/Benefits Clerk JobID: 3362

Position Type:
Secretarial/Clerical


Date Posted:
4/26/2021


Location:
Food Service




Additional Information:
PRIMARY PURPOSE:
Manage the entire Free and Reduced meal application process, support public relations., assist with general screening and hiring of Food Service employees and provides administrative support to the Director.

QUALIFICATIONS:
Two years experience in automated bookkeeping records or automated records system required. Evidence of basic math use and/or principles, verbal and written communication skills and course work in personnel management, marketing or customer service is preferred. Any equivalent combination of training, education or experience that meets the minimum requirements.

MAJOR RESPONSIBILITIES AND DUTIES:

Accepts applications for free and reduced-price meals and verifies application information. Maintains manual and computerized records and files of applications and application status in accordance with federal regulations. Processes application information and status changes.
Assists program applicants (parents and/or guardians) with application and verification processes. Answers applicants questions, such as about program availability and eligibility status.
Contacts direct certification agencies regarding questions about direct certification applications.
Reviews approved applications for accuracy and completeness. Codes applications for data entry and filing. Initiates request for response on incomplete or incorrectly coded applications.
Prepares reports to comply with regulatory reporting requirements, Prepares routine reports for site operations and central accountability processes. Prepares non-routine reports as requested.
Communicates with managers and/or cashiers regarding student status and clarifies application information. Provides student status information in accordance with federal program regulations.
Participates in annual and periodic audits.
Coordinates with the Districts HR department on the needs of the Food Service Department.
Assist new applicants with the Districts new employee paperwork.
Assist new employees with Districts on-boarding process.
Assist the Director with daily operations of the Food Service Office.

MENTAL TASKS
Communicates. Reads. Comprehends. Performs functions from written, graphic and oral instructions and from observing others. Ability to alphabetize.

PHYSICAL TASKS
Work involves the performance of duties where physical exertion is not normally required to perform all aspects of the job. Assistance is available as required to perform physically demanding tasks. Work involves sitting for extended periods of time, requires moving from one location to another, reaching, stooping, bending, and holding and grasping objects. Visual weakness must not prohibit the performance of assigned duties. Verbal communicative ability may be required of public contact positions.

EQUIPMENT, AIDS, TOOLS, MATERIALS
Uses office equipment such as telephone, computer, printer and copier.

WORKING CONDITIONS
Indoors. Office environment. Exposure to noise. Contact with employees, students and public. Outdoors for brief periods within workday.

CONTROL, SUPERVISION
None

*****Internal candidates must submit a request for transfer form signed by your site administrator within 5 working days of the posting date. ******

$13.74/hour (ASRS Retirees will have a lower hourly rate due to the Alternate Contribution Rate)

10 Month position - 8 hours/day


EQUAL EMPLOYMENT OPPORTUNITY

Discrimination against an otherwise qualified individual with a disability or any individual by reason of race, color, religion, sex, age, or national origin, is prohibited. Efforts will be made in recruitment and employment to ensure equal opportunity in employment for all qualified persons.





56290584