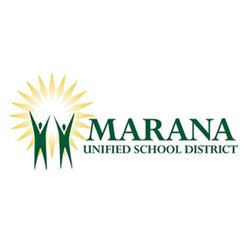 22-424 Intervention Specialist - SpEd
Marana, AZ
22-424 Intervention Specialist - SpEd JobID: 3370

Position Type:
Instructional Support Staff/Intervention Specialist


Date Posted:
6/16/2021


Location:
Exceptional Student Services




Additional Information:
FOR 2021-2022 SCHOOL YEAR

POSITION SUMMARY
Provide at-risk students with the structure, accountability, behavioral and academic support necessary to help them to fulfill their potential for intellectual, emotional, physical and social growth. Work with parents and teachers to provide consistent expectations and support for students with emotional disabilities.

Disclaimer: The following duties are not intended to serve as a comprehensive list of all duties performed by all employees in this classification, only a representative summary of primary duties and responsibilities. Incumbent(s) may not be required to perform all duties listed and may be required to perform additional position specific duties.

PRIMARY DUTIES AND RESPONSIBILITIES

Work with students, teacher and specialists to implement positive intervention plans and accountability for students who may be struggling in academics and behaviors
Provide a safe and secure environment for students who may be in emotional crisis
Provides academic tutoring/remediation, one on one or in small group settings under the direction of a certified teacher
Performs administrative and clerical duties as assigned (typing, filing, copying, data entry, meeting schedules and material preparation).
Work directly with students on academics, class and personal projects as well as learning replacement behaviors and social skills
Maintains required records and files, performs Medicaid billings
Assists students with organizing activities, scheduling events, processing paperwork and other related activities
Assist with informal student testing/monitoring of objectives (priority) e.g. reading inventories, math facts, fluency checks
May assist in IEP paperwork on a limited basis including data on behaviors
Assists with instruction of groups (priority): works one-on-one and in small groups with students with behavior problems and learning disabilities; monitors behavior plans. Assists teacher in modifying student assignments as needed.
Performs classroom duties; bulletin boards; calendars; organizing/maintaining orderliness of classroom centers
Assist students with incentive projects which may or include physical and outdoor activities
May grade student work and record student goals/grades onto spreadsheets
Other duties as assigned

KNOWLEDGE SKILLS AND ABILITIES

Knowledge of general clerical functions.
Knowledge of accepted behavior management techniques and practices.
Knowledge of specialized teaching techniques for students with special needs or disabilities.
Knowledge of on-line
Demonstrate general proficiency in computer programs such as Microsoft Word, Excel and Outlook.
Ability to operate standard office equipment.
Ability to communicate effectively verbally and in writing. Strong listening skills.
Ability to follow detailed verbal and written instruction.
Ability to assist middle and high school students in all curricula.
Ability to apply common sense understanding to solve practical problems and deal with a variety of situations.
Ability to work cooperatively and courteously with staff, students, parents and community members.
Perform all duties in accordance with Federal and State laws, district procedures and Board policies.

QUALIFICATIONS

Experience working with at-risk students, including creating appropriate programs and interventions
Exceptional communication skills with at-risk students, and the ability to work with people who have a variety of skills, backgrounds and temperaments
Must possess a patient, positive, and proactive attitude in dealing with students and parents facing difficult challenges
High School Diploma or equivalent
Any equivalent combination of training, education and experience that meets minimum requirements

PHYSICAL DEMANDS
The physical demands described here are representative of those that must be met by an employee to successfully perform the essential functions of the job. Reasonable accommodations may be made to enable individuals with disabilities to perform the essential functions.

While performing the duties of this job, the employee is required to reach with hands and arms. The employee is frequently required to sit, stand, bend, stoop and walk. The employee may be required to occasionally lift up to 40 pounds.

WORK ENVIRONMENT
This position regularly works indoors (classroom) and outdoors (playground, etc.) in all kinds of weather conditions. The noise level in the work environment is generally moderate and may become excessively noisy at times. Will have extensive contact with students, teachers, staff and the public.

*****Internal candidates must submit a request for transfer form signed by your site administrator within 5 working days of the posting date. ******

$14.40/hour (ASRS Retirees will have a lower hourly rate due to the Alternate Contribution Rate)

9 Month position - 7.5 hours/day




EQUAL EMPLOYMENT OPPORTUNITY

Discrimination against an otherwise qualified individual with a disability or any individual by reason of race, color, religion, sex, age, or national origin, is prohibited. Efforts will be made in recruitment and employment to ensure equal opportunity in employment for all qualified persons.




49282321