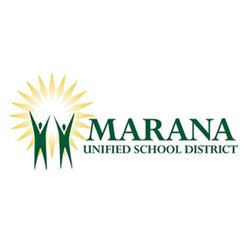 Copy Of 21- Groundskeeper l
Marana, AZ
Copy Of 21- Groundskeeper l JobID: 3445

Position Type:
Facilities Maintenance/Groundskeeper


Date Posted:
6/2/2021


Location:
Marana Middle School




POSITION SUMMARY
Maintains school grounds to visually enhance exterior appearance.

Disclaimer: The following duties are not intended to serve as a comprehensive list of all duties performed by all employees in this classification, only a representative summary of primary duties and responsibilities. Incumbent(s) may not be required to perform all duties listed and may be required to perform additional position specific duties.

PRIMARY DUTIES AND RESPONSIBILITIES

Mows, edges, irrigates and fertilizes lawn areas.
Cuts weeds, prunes and trims hedges and other vegetation.
Cares for desired plant growth.
Repairs irrigation systems as needed. Sets timers and automated components.
Picks up trash, sweeps sidewalks and driveways.
Applies fertilizers and herbicides as needed.
Operates various motorized and hand tools related to landscaping.
Lays out and marks athletic fields for related sports activities.
Sets up equipment for various athletic and outdoor school events.
Performs related duties as assigned.



KNOWLEDGE SKILLS AND ABILITIES

Ability to understand and follow oral and written instructions.
Knowledge of accepted ground maintenance procedures and methods.
Knowledge of various plant/weed varieties.
Knowledge of irrigation systems.
Ability to interact positively with students and staff.
Ability to apply common sense understanding to solve practical problems and deal with a variety of situations.
Ability to work safely, cooperatively and courteously with students and staff.
Knowledge of applicable Federal and State laws, district procedures and Board policies.
Skill in operating motorized and hand tools in a safe manner.



QUALIFICATIONS

High School Diploma or equivalent
1 year previous grounds maintenance and irrigation systems experience
Successful completion of Arizona Structural Pest Control Commission Application of Herbicide Certification course within 6 months of hire
Any equivalent combination of training, education and experience that meets minimum requirements



PHYSICAL DEMANDS
The physical demands described here are representative of those that must be met by an employee to successfully perform the essential functions of the job. Reasonable accommodations may be made to enable individuals with disabilities to perform the essential functions.

While performing the duties of this job, the employee is required to use hands, arms and legs and is constantly required to stand, stoop, bend, kneel, climb, push, pull and walk. The employee may be required to lift up to 100 pounds.

WORK ENVIRONMENT
Work is outdoors, with exposure to all weather conditions and temperatures. Exposure to noise, dust, herbicides, gas and fumes. Contact with employees, students and public.

*****Internal candidates must submit a request for transfer form signed by your site administrator within 5 working days of the posting date. ******

$12.23/hour (ASRS Retirees will have a lower hourly rate due to the Alternate Contribution Rate)

12 Month position - 8 hours/day



EQUAL EMPLOYMENT OPPORTUNITY

Discrimination against an otherwise qualified individual with a disability or any individual by reason of race, color, religion, sex, age, or national origin, is prohibited. Efforts will be made in recruitment and employment to ensure equal opportunity in employment for all qualified persons.


62438874