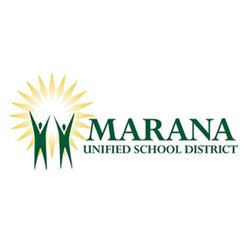 K-12 Science Specialist Job #22-068
Sorry, this job has expired.
K-12 Science Specialist Job #22-068 JobID: 3182

Position Type:
Middle School Teaching


Date Posted:
3/8/2021


Location:
Learners, Leaders and Innovators




Additional Information:
Closing Date: March 26th, 2021 @ 3:30 pm

POSITION SUMMARY
The K-12 Science Specialist is a district leader who supports the facilitation of effective instruction and positive student learning outcomes in MUSD. This individual oversees the development and maintenance of science curricular units of study, supporting materials, and assessments. In addition, this individual will have the opportunity to work with individuals, teams, and administrators in effective instructional delivery practices that align with district goals. The K-12 Science Specialist serves in the roles of professional learning leader, coach, and collaborative colleague in order to create unified and equitable approaches to teaching and learning.

As a member of the Learners, Leaders, and Innovators office, the K-12 Science Specialist regularly collaborates and coordinates with members of this department to contribute to our ongoing growth in the areas of curriculum, assessment, instruction, and professional development in MUSD. The K-12 Science Specialist has a heart and passion for helping teachers, and is regarded as a champion of MUSD.

Disclaimer: The following duties are not intended to serve as a comprehensive list of all duties performed by all employees in this classification, only a representative summary of primary duties and responsibilities. Incumbent(s) may not be required to perform all duties listed and may be required to perform additional position-specific duties.

PRIMARY DUTIES AND RESPONSIBILITIES

Facilitate discussions to frame and develop curricular units in conjunction with MUSD teachers

Create, organize and maintain curriculum documents
Create curricular resources for teachers to support implementation of units and student meaning-making
Support the alignment of curriculum, instructional practices, and assessments

Assist in the disaggregation and interpretation of testing data and support discussion of assessments and exemplars to inform instructional practice
Help determine appropriate interventions and enrichment for students in science

Determine best practices related to the science and provide professional development to support the implementation of the science curriculum
Participate in co-planning and co-teaching upon request
Serve as a resource/consultant to secondary administrative teams, coaches, and ILT
Work to align curriculum across PLCs within MUSD
Collaborate with other educational agencies on science education topics and represent MUSD at local and state science leader meetings
Collaborate with other content specialists and coordinators to make decisions
Collaborate with members of LLI to develop professional learning sessions and align practices with district vision


KNOWLEDGE, SKILLS AND ABILITIES

Knowledge of science curriculum design, and assessment practices
Knowledge and experience with the Gradual Release of Responsibility Model, curriculum implementation, and best practices in the classroom
Knowledge of the content areas UbD units
Knowledge of the 3D Model of Science Instruction, NGSS, and NSTA
Knowledge of effective training principles and practices
Strong interpersonal skills in facilitating discourse, managing disagreement building consensus
Skill in analyzing and interpreting assessment data
Ability to effectively communicate verbally and in writing
Skill in organizing time, prioritizing workload, and be self- directed
Skill in integrating initiatives into professional practices (i.e., GRR, AZCCRS, 2018 Arizona Science Standards, technology, assessment)
Ability to establish and maintain positive, supportive, and confidential relationships with teachers and administrators
Ability to demonstrate a growth mindset and a willingness to learn on the job


QUALIFICATIONS
Required:

Valid Arizona Teaching Certificate in the content
Minimum five years of secondary teaching experience
Bachelors degree in education, curriculum and instruction, or other closely related field
Demonstrated and documented experience in serving as a resource to other teachers in the content area of instruction or assessment
Demonstrated leadership and communication skills


Desired:

Masters degree in content area or closely-related educational field
Experience as both a classroom teacher, teacher-leader, coach, or specialist
Three to five years of experience as a classroom teacher in the Marana Unified School District


Salary: (20 day extention)
$40,021.79 - 50,178.79 ASRS Retirees will have a lower salary due to the Alternate Contribution Rate

$2000.00 "Teacher Leader Stipend"

**9 Month Contracted Position - Regular Position (7.5 hours per day) 20 day extension

EQUAL EMPLOYMENT OPPORTUNITY
Discrimination against an otherwise qualified individual with a disability or any individual by reason of race, color, religion, sex, age, or national origin, is prohibited. Efforts will be made in recruitment and employment to ensure equal opportunity in employment for all qualified persons.




21548402