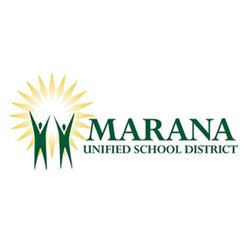 Occupational Therapist Job #22-156
Sorry, this job has expired.
Marana, AZ
Occupational Therapist Job #22-156 JobID: 3392

Position Type:
Health Services/Occupational Therapist


Date Posted:
5/7/2021


Location:
Exceptional Student Services




Additional Information:


Position: 16 hours/week

Position Purpose

Under the general supervision of the Director of Exceptional Student Services, to lead the process in the development, implementation, and coordination of the school district's occupational therapy program for students with disabilities or physical/mental impairments by developing individualized programming based on occupational performance deficits activities of daily living, including personal care, interaction skills, community integration, work, and communication.

Disclaimer: This description is illustrative of tasks and responsibilities. It is not meant to be all inclusive of every task or responsibility.

Essential Functions

Develops, implements and coordinates the school district's occupational therapy program within the school district, including philosophy, vision, procedures and goals.
Screens, evaluates and monitors students with disabilities or physical mental impairments for the purpose of providing educational programs, therapeutic intervention, and transition and exit planning and enhancing their ability to perform activities of daily living or participate in desired occupations.
Collaborates with staff to ensure team understanding of student occupational performance strengths and needs, as well as student outcomes.
Evaluates the student's ability and formulates the student's occupational profile, providing written reports that reflects strengths and barriers to student participation in the educational environment and guides evidence-based intervention.
Participates in the development of Individualized Education Programs.
Provides targeted, evidence-based therapeutic intervention to facilitate student participation and occupational performance within the school environment.
Assesses the need for assistive technology and equipment and makes recommendations for its use at school to help students function as independently as possible.
Documents occupational therapy services, and maintains records in accordance with school district policies, as well as state and federal laws and regulations.
Plans, coordinates, and conducts continuing education for school staff, parents, and students.
Continues to acquire professional knowledge and learn of current developments in the educational field by attending seminars, workshops or professional meetings, or by conducting research, and by maintaining professional relationships.
Performs other related tasks as assigned by the Director of Exceptional Student Services and other administrators as designated by the Superintendent.

Knowledge, Skills and Abilities

Knowledge and use of occupational therapy theories, models of practice, principles, and evidence-based practice to guide intervention decisions.
Knowledge of human development throughout the life span and integrates with student's unique developmental status.
Knowledge of the influence of disabilities, socio-cultural and socioeconomic factors on student's ability to participate in occupations.
Knowledge of Family Educational Rights and Privacy Act (FERPA), Section 504, and other federal and state laws and regulations regarding education and students and physical therapy practice in schools.
Effective verbal and written communication skills.
Skill in selecting and providing a wide range of intervention strategies and monitoring their effectiveness.
Effective computer skills as needed for work (e.g., ability to effective use Microsoft Office suite).
Ability to determine the need for an occupational therapy evaluation and to select and administer appropriate assessment tools to evaluate the student.
Ability to organize and coordinate work.
Ability to engage in self-evaluation with regard to performance and professional growth.
Ability to establish and maintain cooperative working relationships with others contacted in the course of work.

Qualifications Profile

Certification/License:

State Certification to practice as evidenced by current state licensure as an Occupational Therapist.
Preferred Initial certification by National Board for Certification of Occupational Therapy.
Motor Vehicle Operator's License or ability to provide own transportation.

Education:

Bachelors from an accredited college or university in related field.
Graduation from an accredited program of occupational therapy recognized by NBCOT.

Experience:

Successful prior experience working as an Occupational Therapist, preferably in an educational or other pediatric practice setting.


Salary: (Pro-rated for position - 16 hours/week)
$65,151.00 - 71,310.00 ASRS Retirees will have a lower salary due to the Alternate Contribution Rate
***9 Month Contracted Position - Exempt Position (16 hours/week)



EQUAL EMPLOYMENT OPPORTUNITY

Discrimination against an otherwise qualified individual with a disability or any individual by reason of race, color, religion, sex, age, or national origin, is prohibited. Efforts will be made in recruitment and employment to ensure equal opportunity in employment for all qualified persons.






53441791